If you have come to this page, it's very likely you are pregnant..If that is the case Congratulations!
Have you thought about how You would like to give birth?
Are you perhaps anxious about giving birth in a new country in a system you are not familar with?
Are you overwhelmed by the different options available?
Together we can have a look at what you need this pregnancy, so that you can move towards your impending birth in a confident empowered way.
Birth is the first page of your journey into motherhood, into parenting.
You deserve that start to be positive, empowered and respectful.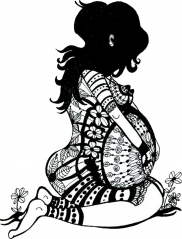 My philosophy is that a woman should be central in this journey, this is her transformatory process.
It is your birth,your body, your baby and your choices.
I am there every step of the way , supporting and believing in you.
Personal guidance, my knowledge about birth, the Dutch birth care system, your rights, options and choices
will Help you to find clarity, confidence and decrease the fears you might have.
Everything in order for you to get a clear picture of what you want and need.
If you have a partner i work for him/her as well, and will do everything in order to support him/her to be able to support you in the best way possible.
As of April 2019 you can chose seperate services next to the full Doula support packages.
Any woman i support in any way gets access to my very extensive lending library.
Payment in installments is always possible, please contact me for more information
new prices for bookings as per feb 2021 only apply to clients who book after this time, not if we were in contact before this time
1 pregnancy/post partum massage
24/7 stand-by from week 38·    
continuous support during the entire birth from the moment you want me there 

     
help in making a birth and post partum plan       
available via phone, whatsapp, email during office hours for ANY questions you might have- or just a listening ear      
post partum birth debrief meeting
rental of Elle TENS unit(disposable pads cost)

rental of birth pool(only disposable liner & hose costs)
travel costs not included (0,19ct/km)
you mix and match the rest of the package with options like:
birth preperation course(2 meetings)

3 x pregnancy/postpartum massages

1 extra session outdoors
24/7 on stand-by from week 38·    
continuous support during the entire birth     
help in making a birth and post partum plan      
available via phone, whatsapp, email during office hours for ANY questions you might have- or just a listening ear        
rental of Elle TENS unit· 
rental of birth pool (only disposable liner & hose costs)
post partum birth debrief meeting
travel costs not included (0,19ct/km)
All my birth doula clients get a 5% discount on my post partum services
and 25% discount for a private baby massage cursus
What does a Doula do exactly?
Amy L. Gilliand Ph.D. writes in her book "the heart of the doula" what would happen if the doula dissapeared.. I found this so beautifully illustrative of some of the work i do during a birth that i wanted to share this with you.
If the Doula dissapeared, no one would…
Shut the door
Cover every toe with the blanket
Make sure the curtains overlap
Persevere until we find the right spot
Remind you to ask questions
Repeat what was said during a contraction
Move the yukky towels from your sight and smell right away
Shut the door again
Restart the playlist
Work with the nurse, helping him or het to get to know you
Repeat your visualisation with each contraction
Be calm
Be the extra pair of hands
Anticipate what you might need
Fetch anything you wanred
Keep a catalog in their head of what makes you feel better
Have yout comfort and well being as the #1 priority
Make sure your loved ones are informed
Know how to interpret your medical providers concerns in a language a tired laboring brain can understand
Shut the door again
Give your partner a break and remind them that it's time to eat
Keep the focus on you
Remind you that you are having a baby
Help the nurse
Tape your pictures and affirmations to the walls
Understand medical procedures and explain what you might feel in advance
Believe in you and your ability to birth this baby
Remind you that you can say "No" or "Not right now"
Help you find your voice
Be there with you the whole time
Make sure your partner got to do what he/she wanted to
Shut the door again
Remember to fetch the baby book
Change the room temperature
Recall your biggest birth dreams and help you make them happen
Console you when they don't
Refect your rhytms
Take notes of what was said and done
Empower you to advocate for what you want
Try other things first
Dissapear when you need privacy
Understand and explain how pain medication might effect you and your baby
Know your birth memories and satisfaction will affect you the rest of you life
Protect the space
Keep irrelevant activities from distracting you
Offer unconditional support free from future obligations
Be your Doula 
Services around pregnacy and birth
One-on-One Consultations (1,5-2hrs)
Birth Prep / Sibling Prep
DUTCH MATERNITY CARE WORKSHOP
PLAY SESSION / SIBLING BIRTH PREP
SIBLING CARE DURING LABOUR (CHILD DOULA)
Massage/Mindfulness/Meditation
GUIDED MEDITATION & AFFIRMATIONS SESSION
Combinations of different services are possible
with a package discount
"Paulina is er voor je, voor, tijdens en na je bevalling. Ze kijkt met jou naar hoe jij het fijnst kunt bevallen, is de hele bevalling je steun en toeverlaat en na de bevalling blijft ze jullie als nieuwe mama en gezin ondersteunen zodat dat jij de tijd krijgt om aan je kindje te wennen en goed terug kunt kijken op je bevalling. 
Juist de post partum ondersteuning was heel fijn. Ik heb haar post partum prep workshop niet kunnen volgen (bestond toen nog niet) maar ik kan hem iedereen aanraden, je bevalling is maar kort, daarna begint het pas. 
Paulina brengt heerlijke zachte vrouwelijke rust mee. Ze maakt echt contact met je en stelt alles in het werk om te zorgen dat jouw bevalling verloopt volgens jouw wensen. 
Belangrijk hierin zijn ook dat zij jouw rechten als vrouw niet uit het oog verliest, tijdens een bevalling. Ze kan je hier veel over informeren.."
Lees de prachtige verloop van deze bevalling en laat je inspireren
"Het is nu een tijdje geleden dat Paulina bij ons was voor de babymassage en ik heb er nog steeds profijt van. Ik heb contact met haar gezocht omdat ik de band tussen mijn dochter en mij wilde versterken en ik had gehoord dat babymassage daar een goed middel voor was. Borstvoeding lukte niet, waardoor ik me echt zorgen maakte om onze bonding. Naast dat babymassage echt super leuk is, geeft Paulina heel veel praktische tips die passen bij ons kindje. Maar even belangrijk is dat ze ook echt oog heeft voor de moeder en daar met al haar ervaring heel veel tips en informatie kan geven waardoor je na haar bezoek als moeder heel veel positieve energie hebt gekregen en je een relaxte baby hebt. Uiteindelijk is de borstvoeding door tips van Paulina (ze heeft me in contact gebracht met de juiste mensen), zelfs nog gelukt na 9 weken. Achteraf gezien ook een kwestie van ontspannen en vertrouwen krijgen, maar juist door Paulina kreeg ik dit weer. En door de lessen van Paulina, geniet onze dochter zichtbaar van de massages die ze krijgt. Dus beiden zijn wij ontzettend tevreden en blij met de babymassage cursus van Paulina!"
Jeanne heeft de privé baby massage cursus gevolgd in April 2019
Paulina was my doula for both my children, in 2014 and 2017.

"Ik had van te voren verwacht meer te weten te komen over wat ik kon verwachten in de periode na bevalling en dat is ook zeker wat er is gebeurt! Het was ontzettend fijn zo ondergedompeld te worden in de fijne sfeer van de studio en jouw presence terwijl ik van alles leerde over de post partum periode. Door jouw cursus heb ik nóg meer zin in het moederschap! De zin ´Als het goed gaat met de moeder, gaat het goed met de baby´ heeft veel indruk op me gemaakt. Erg bijzonder!"
Lotte volgde de Post Partum Prep workshop – januari 2019
" the biggest thank you for My  Doula  Paulina who was there as My Advocate in a fully medicated pre planned C section. Thank you for making sure I was comfortable with my own choices! "
" I would like to openly thank my super duper  Doula Paulina  Glapinski-Zoethout  for her care and support and utmost professionalism in being a wonderful shoulder to lean on whether during the pregnancy or the delivery or after.. I can't recommend her enough & I cannot express how grateful I'm for having her in my life!!"
"Deze workshop is echt een must voor elke moeder-to-be. Je leert er de dingen die je niet tegenkomt op de mommyblogs of in tijdschriften, maar die juist super belangrijk zijn voor een fijne start. Als je voorbereid bent op de eerste tijd na de bevalling en daarin investeert heb je er jaren plezier van. Want als je iets vergeet na de bevalling dan is het wel om lief en zacht te zijn voor jezelf."
Shinta volgde de Post Partum Prep workshop – zomer 2018