Doula Support
Before, During and After birth
Find your Voice, Discover your Power, Enter Motherhood In Confidence
Welcome to my little place on the web

It's so nice to have you here, Take your time to look around and let me know if you have any questions.
Do you already know what a Doula is en does during your birth and in the post partum period?
Are you new to the Netherlands?
I offer one on one consultations and workshops about the Dutch Maternity Care system especially for You.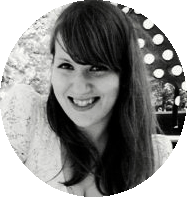 Hi! I am Paulina. First and foremost I am the mother of Krystian en Florian('11 & '14), whose births and entry into my life have brought me such tremendous growth and so much love! I am blessed and lucky they chose me as their Mum.
For the past seven years I have been working in Utrecht en surrounding areas as a birth- and since last year also post partum doula. I am a daughter of Polish political refugees, was born in Amsterdam and besides Dutch speak English and Polish fluently as well. Because of this I work a lot with expats.
I am incredibly passionate about the work that i do..it is an honour to support parents to be in such a special time period on their lives. It is my belief that every woman and her partner deserve respect, calm and continius support during birth.
To be in charge of what happens to your body, take your own decisions, feel safe and undisturbed to discover your true power and to be fully at the centre of your own birth experience is a human right.
Whether you chose a natural home birth, vbac(vaginal birth after c-section), planned cesarean or planned hospital birth. You get to decide and you deserve support in the choices you make.
I have also experienced doula support during my second birth and this has only depthned my deep conviction of how important this work truly is. I felt heard, confident and strong with my doula by my side.
My Key Values:
Empathy
Compassion
Humor
Warmth
Enthousiasm
GET IN TOUCH TO PLAN A FREE COMPLIMENTARY MEETING
Before you make a choice about a service with which i could support you, maybe it would be nice to to have a cup of tea or coffee together. I love meeting new people-and tea! I would tell you more about my work and what i could offer you during birth or post partum. A good feeling and connection are so important about the people who enter into your life during this time period. You can see if i am the Doula you are looking for.
The support I offer families looks different every time, it's always customized to
fit Your needs. I walk together with you in this part of this transformative period in your life. You can see me as your "birth best friend", your personal google and coach, who through knowledge and experience can hand you the tools you need to move through these processes in confidence, to find your VOICE and
discover your POWER. Something that will also have a ripple effect on your
parenting later on. I will be there, standing by your side, believing in you and supporting you in EVERY decision you chose to make.
EDUCATION IS KNOWLEDGE, KNOWLEDGE IS CONFICENCE
In the past few years i have developed workshops to spread knowledge and share my passions with a broader audience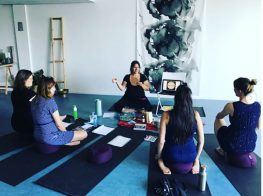 Post Partum Prep
I can do this workshop on request
Baby Massage
groupsworkshop
"I don't care what type of birth you have.. a home birth a squeduled cesarean, an epidural hospital birth or if you give birth alone in the woods next to a baby deer.
I care that you had options, that you were supported in your choices & that you were respected. "
-January Harshe
When a child is born, so is a mother.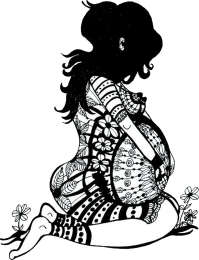 There is no time in a human life during which so much changes on a physical, emotional and spiritual level as during the time period when you become a mother. Traditionally we always had support from eachother, other women; sisters, mothers, aunts, neighbours.. The doula profession took on the form it has now during the 1970s, but it's stemmed from a deeper need, that always was there. A doula the trusted face by your side. When you are at your most vulnerable and powerful at the same time. Someone who reminds you to breathe, who encourages you and just -is there, holding space. Whispers to you "you're amazing, you can do this". A doula is there for the non-medical part, she works together with care providers, but primarily she works for you and makes sure you have everything you need during your birth. She also supports your partner, so that he or she can support you the best to their ability. Doula support during birth actually is supported by research. It is known that outcomes of births are influenced in a positive way when a doula is present in the room.
It is known as the "Doula effect" and can actually be seen as the effect of human connection and continuity of care,
because these numbers are reflected in research on case load midwifery care.
50% less cesareans·        
25% shorter labours·        
60% less requests for epdirual pain relief·        
40% less use of syntocinon/synthetic oxytocin (labour induction
or stimulation)·        
30% less requests for pain relief·        
40% less instrumental deliveries
Somewhere this makes total sense- true genuine human connection, someone who knows You, who You chose to support you gives something no pill or medical intervention can compete with. The hormones that are needed during birth and are most optimally created by the body when the birthing woman has a sense of security, safety and trust. A doula takes care of exactly these aspects of birth.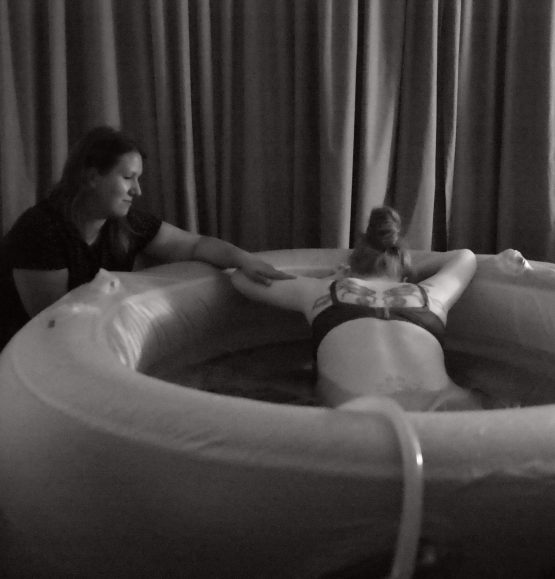 Birth is a major life event
You and your partner will become a mother and a father after this. Births are not forgotten, we carry these memories for the rest of our lives. These are hugely important transitions for both of you and your partner. Your wishes, choices and requests are the center of my care for you.I help the both of you to have everything clear and mapped out, so that it all feels less overwhelming and i can support you in communicating this to your care provider(s).Your baby, deserves a soft landing as it comes into this world, just as the both ofyou do. A loving start, one during which your wishes and choices are respected and you play an active role. So that in the end you can look back with pride and a smile on your face. .. At where your family's story began.
physicial and emotional support
The physical and emotional support you recieve during this big life event is of unmeasurable value. You never forget how you were treated and supported during the whole birthing process. I have your back during the whole thing. This part is my main task. This is where my heart and passion lies, to support you through. Home, hospital, wherever.. Where you feel best and safest, is the best place for you to birth.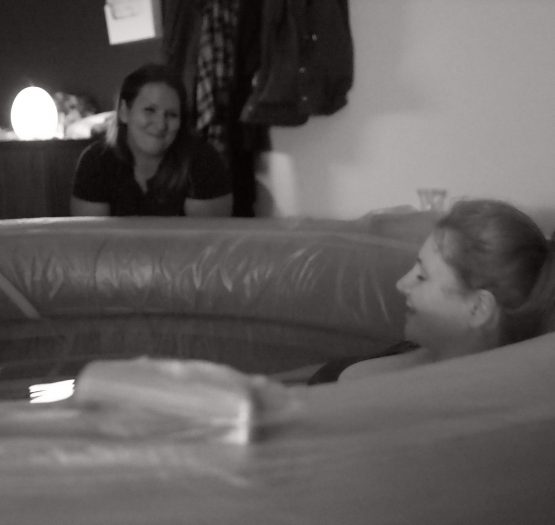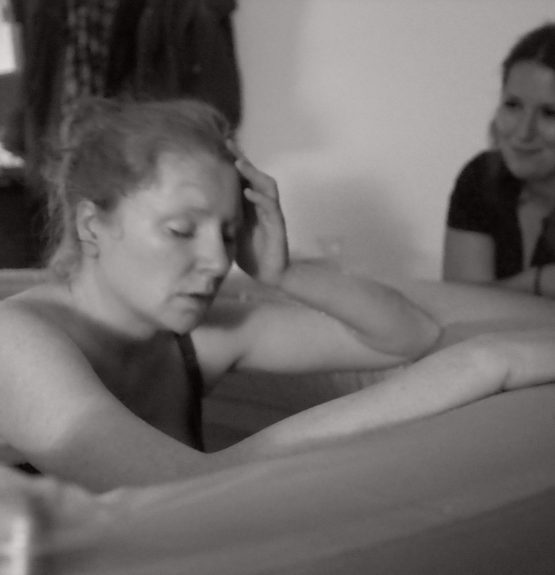 Gain confidence, experience less fear
Find your voice, experience your power
I have trust in the process and in You, and the choices you make. I bring a no-nonsense attitude, share my knowledge of physiology as well as the birthcare system. I make sure i can support you in everything you need. I share with up to dates cientific evidence and reliable sources. I feel it is of great importance that you know what rights and options you have. Everything in order for you to gain trust in yourself, your body and your gut and experience less fear. So that in the end you can bring your baby into the world empowered and confident. You've got this!
AKRITI – CHITRA NATARAJAN
If you're looking for the highest quality childbirth preperation -hypnobirthing in Utrecht or Amsterdam, Chitra is your woman. She is warm, intelligent, professional and will prepare you and your partner for an amazing birth experience. You can not get better prepared for birth and motherhood. I followed the hypno-mothering course after my second birth and i still use some tools Chitra gave me today.
Karina is my colleague partner in crime, my back up and I am hers. She is loved by her clients for her calm and compassionate demenor. She can help you brave the darkest storms and support you to rock your birth. She is a super hero mama of 3, and a toal inspiration. Need to rent a birth pool? Karina is your gal!
For Pre and Postnatal Yoga in Utrecht Studio Vandaan is your one stop shop. Daniëlle van Grieken, the owner, is passionate about concious pregnancy and post partum. The Studio offers yoga through the Birth Light method, workshops and massage in Dutch and English. I teach my workshops there.
What can i say about Teddy? She is the only lactation consultant i recommend, because she is the best and we're luckt to have her work in Utrecht and surroundings. She is a real life herione to SO many of my clients, move past breastfeeding problems and achieve their goals. My post partum workshop has a slide only about her, this woman is an icon.
Get in touch if you'd like to collaborate.
"Paulina is er voor je, voor, tijdens en na je bevalling. Ze kijkt met jou naar hoe jij het fijnst kunt bevallen, is de hele bevalling je steun en toeverlaat en na de bevalling blijft ze jullie als nieuwe mama en gezin ondersteunen zodat dat jij de tijd krijgt om aan je kindje te wennen en goed terug kunt kijken op je bevalling. 
Juist de post partum ondersteuning was heel fijn. Ik heb haar post partum prep workshop niet kunnen volgen (bestond toen nog niet) maar ik kan hem iedereen aanraden, je bevalling is maar kort, daarna begint het pas. 
Paulina brengt heerlijke zachte vrouwelijke rust mee. Ze maakt echt contact met je en stelt alles in het werk om te zorgen dat jouw bevalling verloopt volgens jouw wensen. 
Belangrijk hierin zijn ook dat zij jouw rechten als vrouw niet uit het oog verliest, tijdens een bevalling. Ze kan je hier veel over informeren.."
Lees de prachtige verloop van deze bevalling en laat je inspireren
"Het is nu een tijdje geleden dat Paulina bij ons was voor de babymassage en ik heb er nog steeds profijt van. Ik heb contact met haar gezocht omdat ik de band tussen mijn dochter en mij wilde versterken en ik had gehoord dat babymassage daar een goed middel voor was. Borstvoeding lukte niet, waardoor ik me echt zorgen maakte om onze bonding. Naast dat babymassage echt super leuk is, geeft Paulina heel veel praktische tips die passen bij ons kindje. Maar even belangrijk is dat ze ook echt oog heeft voor de moeder en daar met al haar ervaring heel veel tips en informatie kan geven waardoor je na haar bezoek als moeder heel veel positieve energie hebt gekregen en je een relaxte baby hebt. Uiteindelijk is de borstvoeding door tips van Paulina (ze heeft me in contact gebracht met de juiste mensen), zelfs nog gelukt na 9 weken. Achteraf gezien ook een kwestie van ontspannen en vertrouwen krijgen, maar juist door Paulina kreeg ik dit weer. En door de lessen van Paulina, geniet onze dochter zichtbaar van de massages die ze krijgt. Dus beiden zijn wij ontzettend tevreden en blij met de babymassage cursus van Paulina!"
Jeanne heeft de privé baby massage cursus gevolgd in April 2019
Paulina was my doula for both my children, in 2014 and 2017.

"Ik had van te voren verwacht meer te weten te komen over wat ik kon verwachten in de periode na bevalling en dat is ook zeker wat er is gebeurt! Het was ontzettend fijn zo ondergedompeld te worden in de fijne sfeer van de studio en jouw presence terwijl ik van alles leerde over de post partum periode. Door jouw cursus heb ik nóg meer zin in het moederschap! De zin ´Als het goed gaat met de moeder, gaat het goed met de baby´ heeft veel indruk op me gemaakt. Erg bijzonder!"
Lotte volgde de Post Partum Prep workshop – januari 2019
" the biggest thank you for My  Doula  Paulina who was there as My Advocate in a fully medicated pre planned C section. Thank you for making sure I was comfortable with my own choices! "
" I would like to openly thank my super duper  Doula Paulina  Glapinski-Zoethout  for her care and support and utmost professionalism in being a wonderful shoulder to lean on whether during the pregnancy or the delivery or after.. I can't recommend her enough & I cannot express how grateful I'm for having her in my life!!"
"Deze workshop is echt een must voor elke moeder-to-be. Je leert er de dingen die je niet tegenkomt op de mommyblogs of in tijdschriften, maar die juist super belangrijk zijn voor een fijne start. Als je voorbereid bent op de eerste tijd na de bevalling en daarin investeert heb je er jaren plezier van. Want als je iets vergeet na de bevalling dan is het wel om lief en zacht te zijn voor jezelf."
Shinta volgde de Post Partum Prep workshop – zomer 2018
Pregnancy
or
Post Partum Massage
&
1,5hrs 1 on 1 consultation
(all in the comfort of your home)

This is a Mothers day Special offer. Just a pregnancy or post partum massage without consultation is €35
chose your 1-on-1:
Birth Plan | Post Partum Plan preperation | Birth Story listening(post partum) | Partner prep | Fear of Birth Coaching | 2x baby massage private cursus